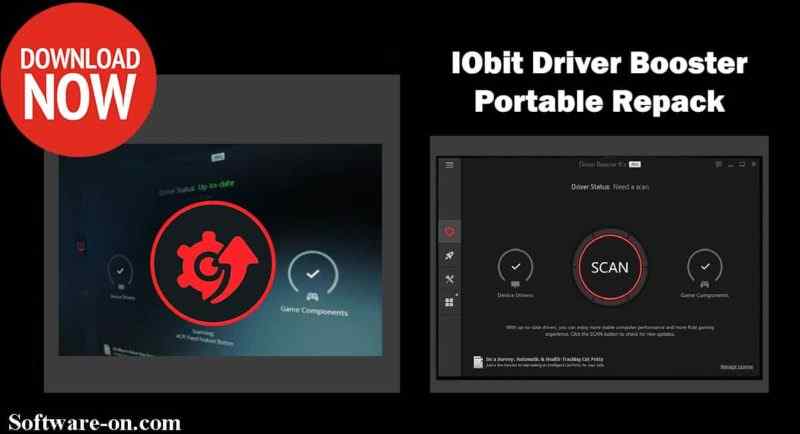 IObit Driver Booster Download: the software that can scan and detects old outdated drivers automatically and downloads and installs updates for free with one click anywhere in an easy way. Besides, it is specifically designed to configure drivers for better gaming performance.
IObit Driver Booster a full driver tool that can protect computers from hardware failures, conflicts, and system cracks.
Note

:

software-on.com articles

are based on extensive research and practical testing if possible. For more information, see here: .
What Is Iobit Driver Booster:
Driver booster is a superior updater in a simple and easy to use interface. There is no search about trying to determine what you need to do: just run the program, scan your computer immediately, and a detailed report appears after just a few seconds.
IObit Driver Booster the easiest and most effective driver update tool that quickly scans Windows for outdated drivers and then downloads and replaces downloads with a single click.
It protects your computer from software conflicts, hardware failures, and solves system crash problems caused by legacy drivers. The program will automatically select your hardware and search to make sure that each piece of hardware has the latest device driver installed.
Any problems with the driver can be fixed with a few clicks of the mouse. All old drivers can be discovered by clicking the Clear button, and you just need to click the Update All button to update these old drivers. Compared to other drivers update tools, driver booster by Iobit can improve your computer's performance for games as well.
IObit Driver Booster Features:
Driver Booster includes several features, which are listed as follows:
Fewer errors in the computer and more stable computers:
Don't know why your computer freezes or faces a "blue screen of death" repeatedly? It is recommended that you check your drivers and allow Driver Booster to help you. It can automatically identify driver issues every time you run it and update it quickly through many old, missing, or incorrect computer drivers.
The faster download process:
Using the advanced driver compression algorithm, the driver pack in Driver Booster will be smaller than its original size, which can greatly reduce download time. Also, Driver Booster allows you to download and install drivers during idle time in the system.
Better performance during play:
It's very annoying when you load your game and attach it to a certain percentage. To allow users to enjoy a smooth and fast gaming experience, Driver Booster not only helps improve graphics and sound quality with relevant computer drivers but can also detect and update the various game components with just one click.
Double locking for the safest computers:
To ensure the integrity of a user's computer, Driver Booster provides only qualified WHQL drivers. For dual-locking, Driver Booster can also back up an earlier backup and create a system restore point before updating.
Download Link: IObit Driver Booster