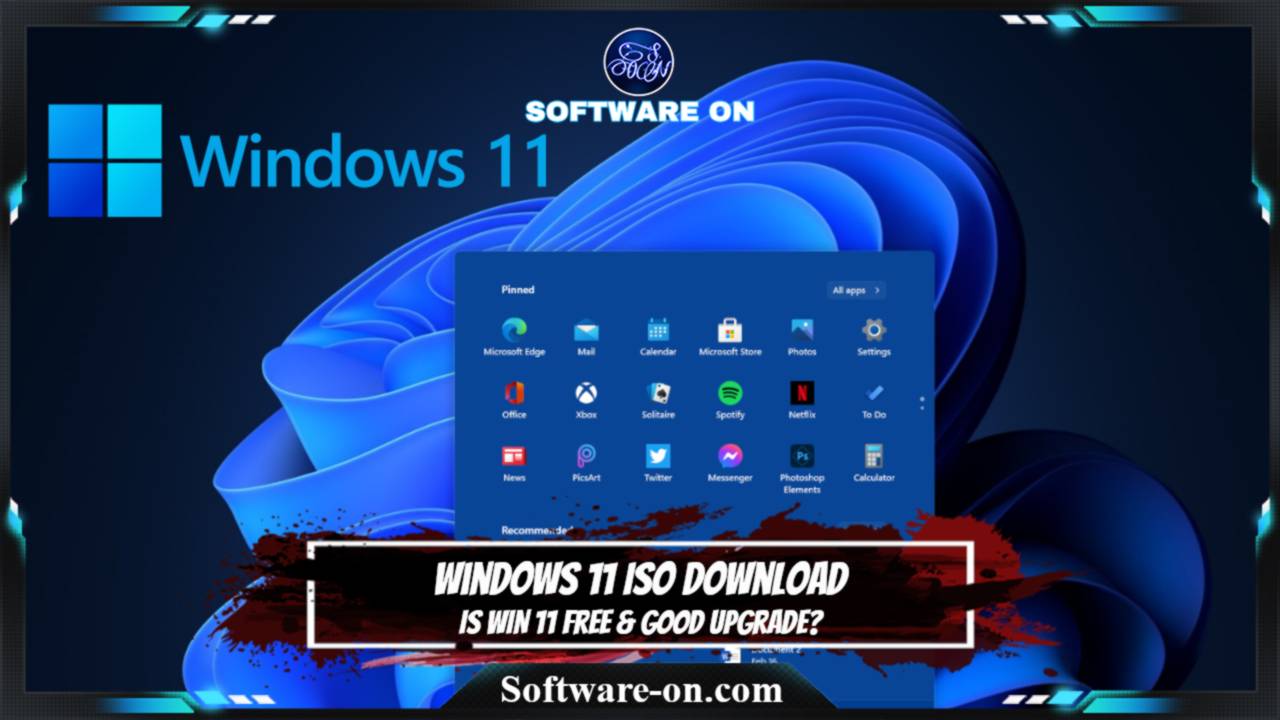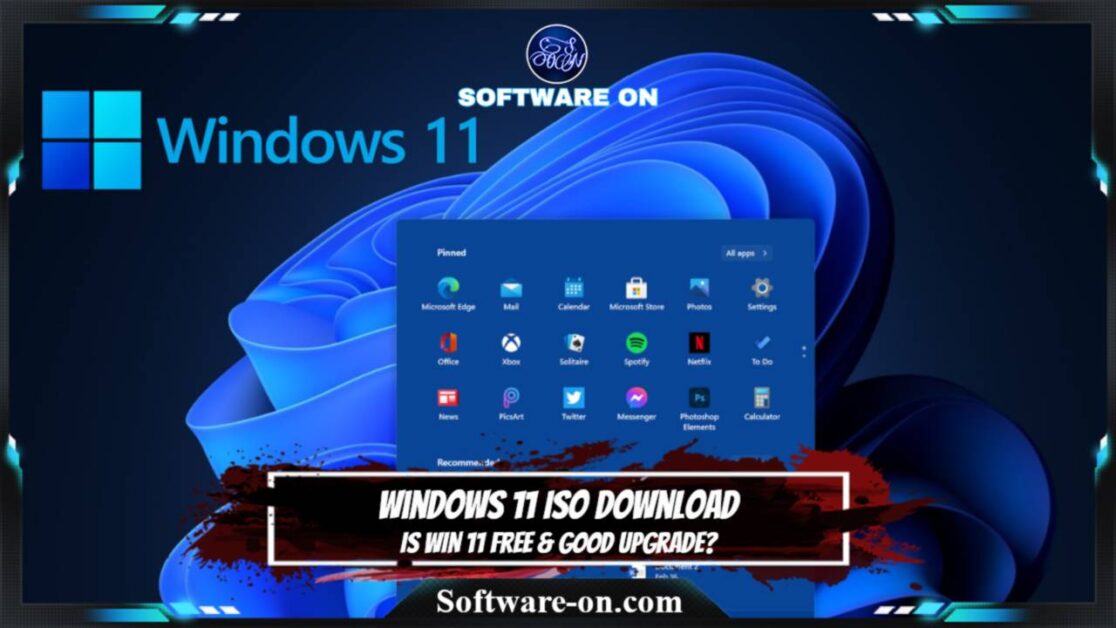 Microsoft recently announced its new operating system, which is Windows 11 ISO, and will be available to download soon in 2021. However, is it right to rush and download Win 11 ISO immediately or give it a little more time, even after its official release? In this short article, we will answer some important questions that may interest you, as well as an official link to download Windows 11 ISO for free when it officially released.
In short: Windows 11 is the successor to Windows 10. Plus, It will be free but not for all, as only those who have Windows 10 activated officially as well as Microsoft account can get it for free. However, we believe that it will be the same as Win 10, which is will be available to download for free with a watermark. Moreover, it has not been released yet so don't download any editions that are not official. Furthermore, we recommend waiting enough time after it has been fully released to decide the right time to upgrade, which to avoid any unexpected errors.
Note

:

software-on.com articles

are based on extensive research and practical testing if possible. For more information, see here: .
What Is Windows 11?
Windows 11 is the successor to Windows 10, which is a major release of the Win NT operating system and developed by Microsoft. In addition, it has all the powerful Windows 10 features plus security updates. Specifically, the look has been redesigned and renovated to appear in an amazing new modern form.
Moreover, this operating system brings new tools, applications, and sounds. Where this time, Microsoft considered every detail to give users a system that delivers a new unique experience like no other.
Is Windows 11 Free?
Not really, or not for all, it's mostly will be like what Microsoft did with Windows 10. Therefore, you will able to download Windows 11 for free, but you still have to buy an activation license key or code officially to activate your operating system.
As It is mostly for removing the annoying watermarks and unlocking Microsoft features. On the other hand, if it is just upgrading the version from the previous version, then it will be for free. For more information, see below.
Is It Possible To Upgrade From Windows 10 To Windows 11 For Free?
Windows 11 will be a free upgrade for existing Win OS users. As usually, whoever owns a Microsoft account and has Windows 10 activated, will be able to activate Win 11 for free.
In addition, you can verify this by looking at the activation settings in your operating system. If the phrase "Windows is activated with a digital license linked to your Microsoft account" appears, then you can activate Windows 11 for free if you log in with the same email or the same Microsoft account that appears in front of you.
Plus, those who have a Microsoft account can install it on a computer or tablet, or upgrade both. Moreover, users need to be connected to the Internet to log in and use their Microsoft account in the operating system.
Furthermore, Win operating systems should be download only from the official Microsoft website. Where you should not download any suspicious, pirated, or cracked copy of Windows 11 in order not to expose your data and security to risk.
Will Win 10 Users Be Able To Upgrade To Win 11?
If your existing PC is running the latest version of Windows 10 and meets the minimum hardware specifications required to run Windows 11, then it will be able to upgrade.
Moreover, you can download and run the PC Health Check application to check if your device is eligible. Once the rollout starts, you will be able to upgrade by going to Settings/Win Updates.
Windows 11 Release Date:
Windows 11 is most likely to be released at the end of this year, or sometime in early 2022.
However, not all devices or computers that are already running Windows 10 will be offered an upgrade at the same time. Plus, not all are eligible to upgrade to Win 11, since there are minimum system requirements that should take into consideration.
Win 11 Minimum System Requirements:
The table below shows you the basic requirements for installing Windows 11 on a PC. Moreover, if your device does not meet these minimum system requirements, you may not be able to install Win 11 on your device.
Processor:
1 gigahertz (GHz),
or faster with 2 or more cores on a compatible 64-bit processor,
or System on a Chip (SoC).
RAM:
4 Gigabyte (GB).
Storage:
64 GB or larger storage device.
System firmware:
UEFI, Secure Boot capable.
TPM:
Trusted Platform Module (TPM) version 2.0.
Graphics card:
Compatible with DirectX 12 or later with WDDM 2.0 driver.
Display:
High definition (720p), greater than 9" diagonally, 8 bits per color channel.
Internet connection and Microsoft accounts:
Setup Win 11 requires a Microsoft account and internet connection.
Furthermore, It may require buying a new device if you really want to try this system, but do not rush, Windows 10 may be better for now.
Is Windows 11 Better & Faster Than Windows 10?
Most YouTubers think that Windows 11 is the best due to some leaks. However, be aware that this leaked edition may not contain the garbage that Windows 10 is stuffed with, which is the services and apps that running in the background of the system.
This may change everything, especially since the differences are not huge. Plus, if we compare the modified and light editions of Win 10, in which these applications and services were removed, we will see better performance for these modified and light editions than what we saw from the leaked Win 11 edition.
Windows 11 Looks Slower Due To Minimum Requirements:
At first glance, the minimum requirements make us ask, why the requirements for Windows 11 are higher? This in turn makes us ask, do higher requirements make Windows 11 a heavy operating system? Does this mean it's slower than Windows 10 since its requirements lower?
Usually, the speed of the operating system depends on how light it is. Linux has always been faster than Microsoft's operating system because it is lighter and does not contain the garbage that Microsoft fills in the background of Windows. But always the problem of Linux systems with application support, as this is a sensitive thing for any ordinary user or gamer, but it does not make a big difference to programmers (I think).
Windows 11 does not appear to be faster than 10 and should not believe leaked benchmarks. Plus, Just wait several months after it fully released, but why?
Because as usual, Microsoft will fill Windows 11 with nonsense services that will definitely slow it down like what windows 10 now and maybe more.
Way You Shouldn't Be In Rush To Download Win 11?
It always happens that the first version of any software or system has flaws and errors. As no one will forget how bad and bugged was Windows 10 (2015 edition), as well it was so slower than the previous edition such as Windows 7, Windows XP, and even Windows 8. However, Win 10 is now the best operating system over time.
Therefore, we need to wait and give Win 11 enough time to be evaluated. Because it might be better to stay on Windows 10 for now. In addition, do not download any leaked, unofficial copy, or cracked edition of Win 11, as this will put your data at risk.
Download Windows 11 ISO For Free:
Finally, what we see so from Microsoft through what they announced seems good.
Unfortunately, Windows 11 is not yet available yet for download, and the leaked copies are not safe. So we have no choice but to wait. However, you can also check officially from Microsoft about more of Windows 11. At the same time, it will be the same page that contains the downloadable Win 11 ISO file. Therefore, check the official link below.