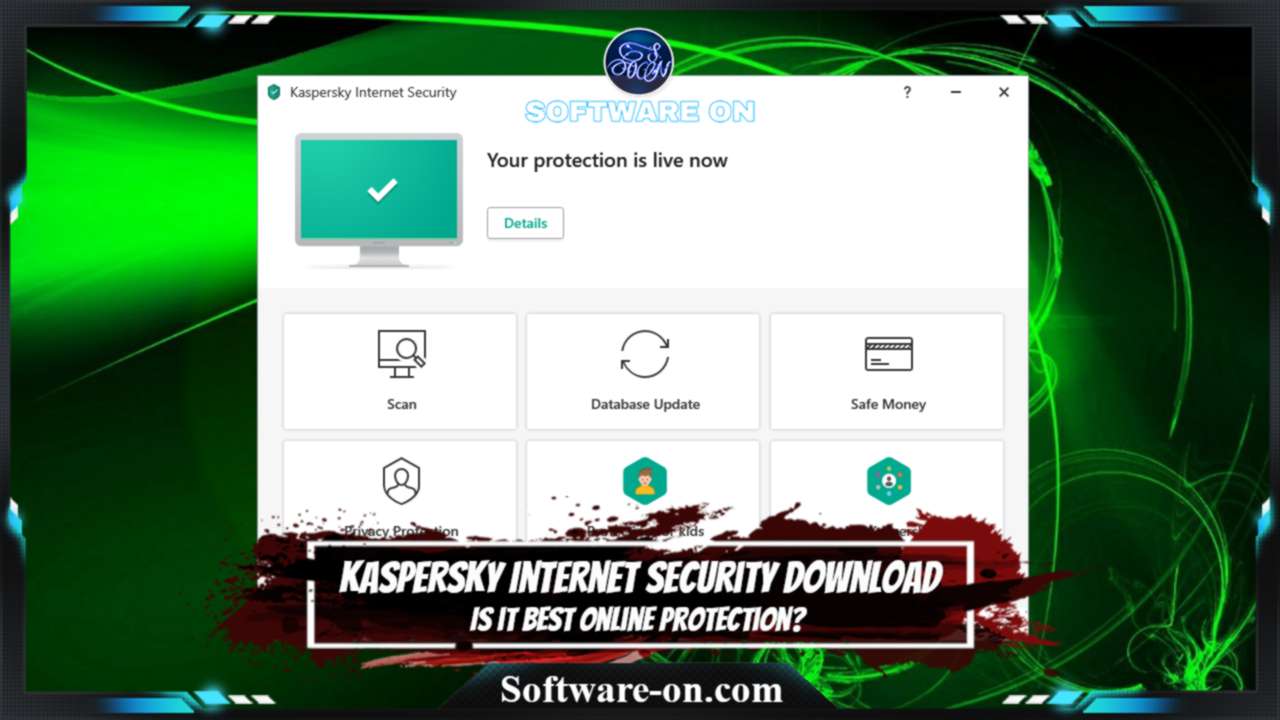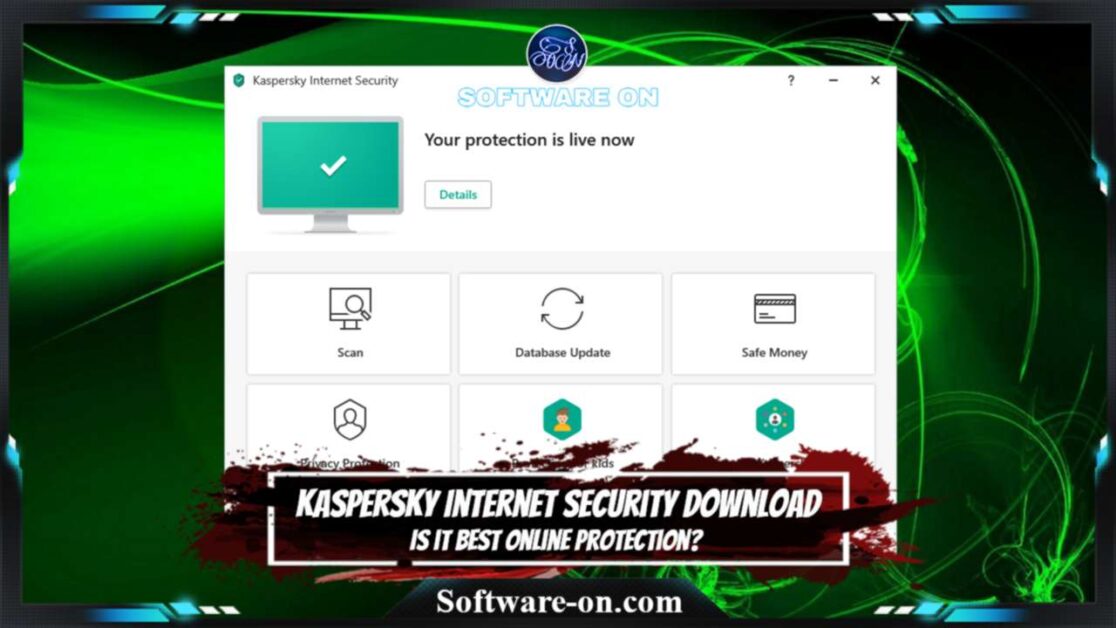 Kaspersky Internet Security (KIS) is one of the top online protection antivirus software that anyone can download for iPhone & iPad, Mac, and PC Windows 10 with a free 30-day trial. However, is Kaspersky Internet Security the best online protection or just use security cloud paid/free? In this short post, you will know everything including the download links for Kaspersky Security Cloud free and Internet Security.
In short: Kaspersky Internet Security (KIS) the advanced online protection including the features of the regular antivirus software. Moreover, is one of the best online protection you can buy if you have something sensitive or something with great value that you want to protect. Plus, there are several methods to activate Internet Security such as buy the original activation code or using the free 30-day trial. However, don't use any free method such as KRT CLUB Trial Reset for Kaspersky Internet Security, since it's too risky. Furthermore, users who cannot buy it can alternatively download and use Kaspersky Security Cloud free.
Note

:

software-on.com articles

are based on extensive research and practical testing if possible. For more information, see here: .
What Is Kaspersky Internet Security?
Kaspersky Internet Security (KIS) is advanced premium protection antivirus designed to secure online connections and web activities against ransomware, viruses, web threats, and more. Moreover, this protection software suite support and can protect your devices such as PC Windows, Mac OS & Android phones/tablets.
This Security software can guarantee online safety browsing since It's an antivirus that can secure the internet. Consequently, it provides safety by blocking any blacklisted programs like trojans and infected downloads. In turn, shields devices from any threats.
As an internet antivirus, it gives full real-time online protection. Where, it can protect money & account details (online shopping or banking), safeguard identity, prevents attacks, block infected files. Even more than Kaspersky Antivirus, It provides the best internet secure connection solutions possible against danger. For example, online protection from many types of malware, hacker attacks, webcam spies, financial scammers, and anti-spam on Windows and Mac OS computers.
Is it The Best Online Protection Antivirus?
Kaspersky Internet Security (KIS) it's easy to understand like the core antivirus, it has a more powerful option that can protect PC windows. Plus all of that, it can protect the system and files, personal data when connecting online also monitors all devices on your home network, stops installing unwanted software, and includes browser add-ons that measure website safety and prevent banner ads.
It provides additional layers of protection during financial transactions and online banking, and the use of payment systems while shopping. Moreover, it includes the latest cloud data protection, anti-phishing techniques, and a secure keyboard to prevent the theft of your personal data.
Users can obtain one more higher-level protection from the Kaspersky product by using Total Security or can go back to Antivirus for a lesser-level of protection features. Furthermore, Kaspersky Security Cloud Free or paid is still an option to take into account.
This protection suite app contains an alert system to protect user or client devices from dangerous sites, and in turn, prevents malicious sites from accessing the user's devices. Plus, helps to ensure the safety of children and Internet administrators while browsing the Internet, playing games, and enjoying social networks. For example, It protects Facebook, MySpace, and Twitter accounts and will not receive links or malware from anyone.
How To Activate Kaspersky Internet Security?
When it comes to how to activate Kaspersky Internet Security (KIS), there are several meanings or methods, as we are fully aware that most people are looking for free activation methods, but you should know that there is nothing completely free and some of these methods are dangerous, especially when it comes to protection programs. However, these methods will be explained as follows:
Officially Activate Kaspersky Internet Security Using An Original Activation Code:
If you purchase a license from Kaspersky, you will receive the activation code consisting of 20 digits, which used for activating the license. Further, check the official link below where you will find steps for how to activate Kaspersky Internet Security officially.
Activate The Free Trial Period Of Kaspersky Internet Security Antivirus:
Using the free 30-day trial of Kaspersky Internet Security allows you to know everything by yourself about the application to decide if it is suitable for you or not before purchasing. Where a trial license allows you to access all features of the app for a limited time. Moreover, you can find the steps on how to activate the trial version at the official link below.
Activation Kaspersky Internet Security (KIS) Using Tools Such As KRT CLUB Trial Reset Tool:
The trial reset methods such as KRT CLUB considers the only free solution to activate Kaspersky Internet Security (KIS) antivirus. However, It's dangerous. You should know that anything counts as modifying or playing with protection software are so risky. Plus, security apps are the only thing that protects your device from online threats.
Don't think that you are smarter, If you succeed in penetrating Kaspersky Internet Security using tools such as cracks, hacks, activators,… etc. In the same way, viruses, malware, and ransomware will do it too. For additional information, check the link below:
KIS Features:
Protect systems, files, personal data online.
Viruses Scan for computer or specific files, folders, or drives.
Purify and delete infected objects.
Software Cleaner: Remove ads and unused apps that slow down computer performance.
Software Updater: Find and install updates for applications.
Application Manager: Block APP changes to the OS and browser settings.
Anti-Banner: Block ads on the webpage.
Private Browsing: Block information collection about online activity.
Secure shopping & Safe Money: Securely perform online shopping and banking operations.
Parental Control: Set flexible limitations for accessing app and websites for children.
Kaspersky portal: Remotely running virus scans and database updates.
Alternatively, Download & Get Security Cloud Free AntiVirus:
Many may believe that free antivirus programs don't provide a good result, but this is not accurate. You should know that companies such as Kaspersky, Bitdefender, and Avast that provide free editions for their antiviruses should not be underestimated. Specifically, Kaspersky Security Cloud Free has proven to be very excellent protection. But not because it is free, but because it can protect devices from the most severe threats.
In fact, based on my personal use, Kaspersky Security Cloud Free actually protects against online threats as well. For example, It has blocked many malicious links, bad ads, and unauthorized downloads. Plus, it gives alerts before trying to access unsafe websites. However, the free version does not include safe money, privacy browsing, and webcam protection. Check the link below for more information.
Finally, Download & Try Kaspersky Internet Security For Free:
Due to the increase in cyber threats in the online environment, everyone should have good security antivirus software. Whereas, regular security programs such as Windows Defender are not enough and cannot prevent heavy attacks. Moreover, check the link below to download & try Kaspersky Internet Security.