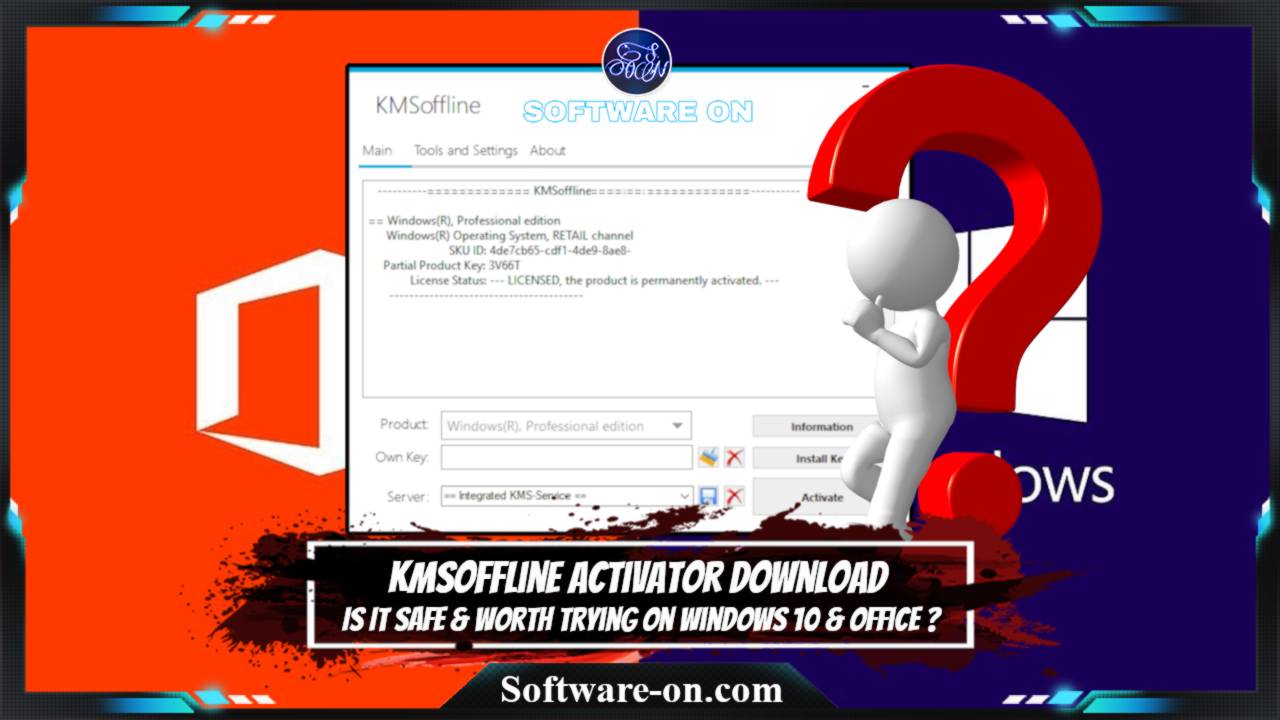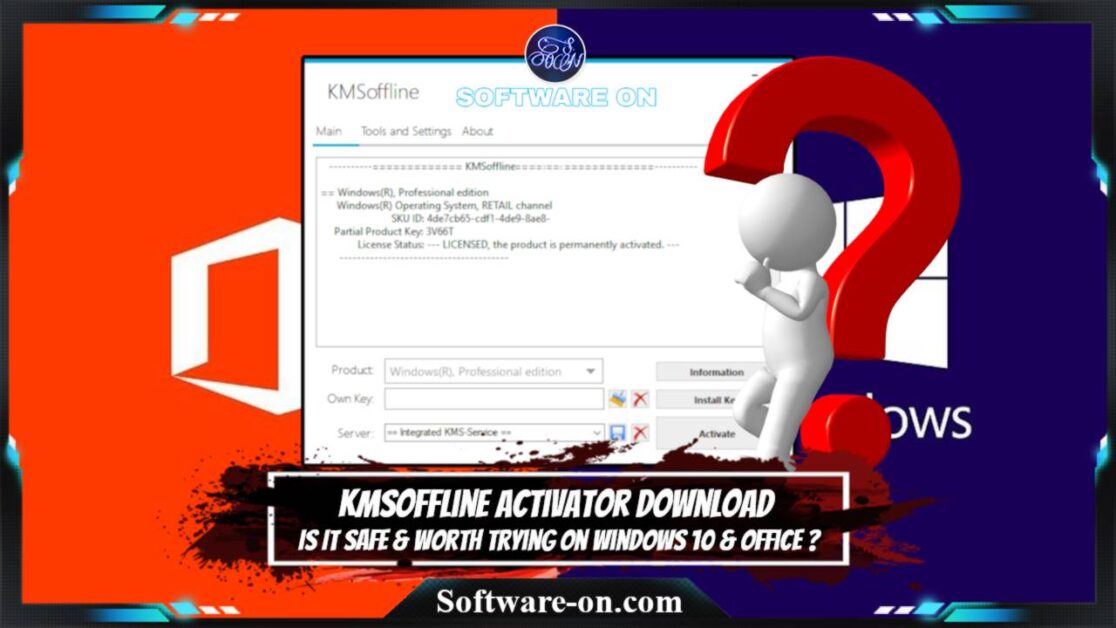 KMSOffline activator a simple tool that still used by many to crack Microsoft Office and Windows 10. However, is downloading the KMS Offline activator safe and worth it in 2021? In this post, we share all the information you need including download links for Windows 10 ISO and Microsoft Office Online that are available to use for free and do not require you to use any tool.
In short: KMSOffline Tool a one-click KMS offline activator for Windows and Office. However, it's not safe since it's a hack tool that contains malware and trojans. Alternatively, it's free to use Microsoft Office Online. Also, the official Windows 10 is free to download and to use forever without any product key. Plus, there are a lot of open-source programs that can serve the same purpose, if you don't like Microsoft's offers.
Note

:

software-on.com articles

are based on extensive research and practical testing if possible. For more information, see here: .
What Is KMSOffline?
KMSOffline is a freeware one-click activation KMS tool that can activate Microsoft Office and Windows editions/versions, which based on an offline activator process developed by Ratiborus from Russia.
KMS Offline Tool has three activation methods: KMS, HWID, and KMS38 activation. Furthermore, it works either from the embedded KMS-Service or from a server on the Internet/LAN.
This tool activates almost all products of Windows desktop, Server, and Office. Moreover, it supports installing GVLK keys for all Windows products.
KMSOffline has minimal settings since its one-click tool, which means it's easy for anyone to use and activate Windows or Office products easily. Furthermore, it can get a licensed product with a normal key.
Is KMS Offline Activation Worth?
No, since Windows 10 is free to use. The point is that Microsoft allows anyone to download and install Windows 10 officially for free without needing to activate it or any product key.
However, a watermark will appear on the bottom side of the screen. The operating system will continue to function forever, with only a few small cosmetic limitations.
Additionally, the free standard version of Microsoft Office Online through the browser, where anyone can use the applications such as Word and Excel and other necessary apps for any regular user.
However, if you see that what Microsoft offers for free is not enough, there are many free open source software that can serve the same purpose, and sometimes even surpass.
Is KMSOffline Activation Safe?
NO, KMSOffline is not a safe solution to activate Office and Windows. Be aware, there is no safe crack or activation tool for Microsoft Office and Windows 10 at all.
Typically, these tools are developed to disable security and penetrate Microsoft programs. Also, It's unofficial and not trusted. In many cases, it may lead to hack users' data and harm their safety.
Based on our experiments, tests. KMSOffline Activation Tool is dangerous, which recognized as a threat by many antiviruses. Even more, it acknowledged as a hack tool that contains malware and trojans. See the image below is one of the many tests we conducted on the KMS Offline Activator Tool.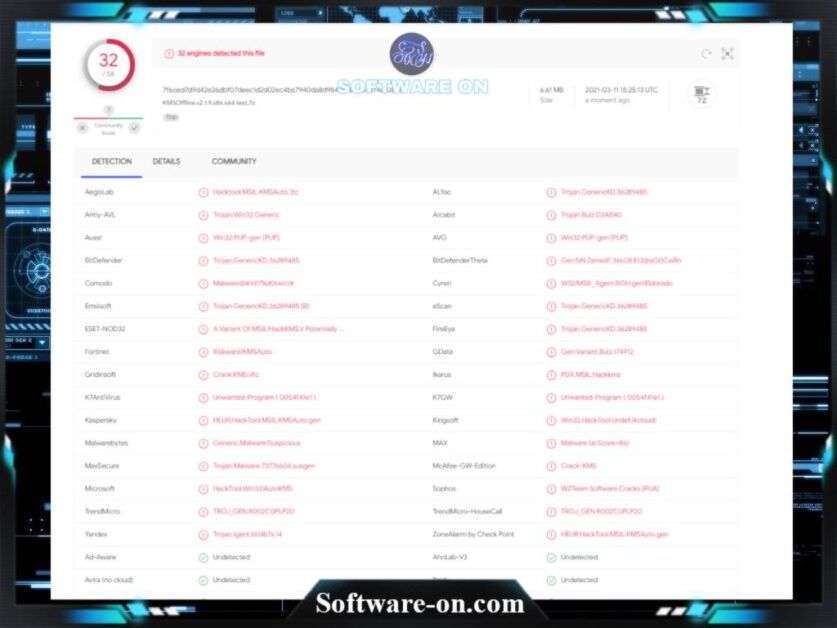 We are not recommended using or downloading any activation tool or unofficial tools including KMS Offline Activation Tool from anywhere.
We on Software-on.com provides you all the knowledge, information, and resources and you have to decide and take responsibility by yourself.
Conclusion: Download Windows 10 & Use Microsoft Office Online For Free
Eventually, you are not forced to use tools such as KMSOffline to do your work. Since you can actually use Microsoft office online & official Windows 10 for free instead of using activator tools that may expose you to risk.
Consequently, keep your peace of mind from the consequences of using and downloading such pirated software or crack and use only the official software since it's free.
Check here: