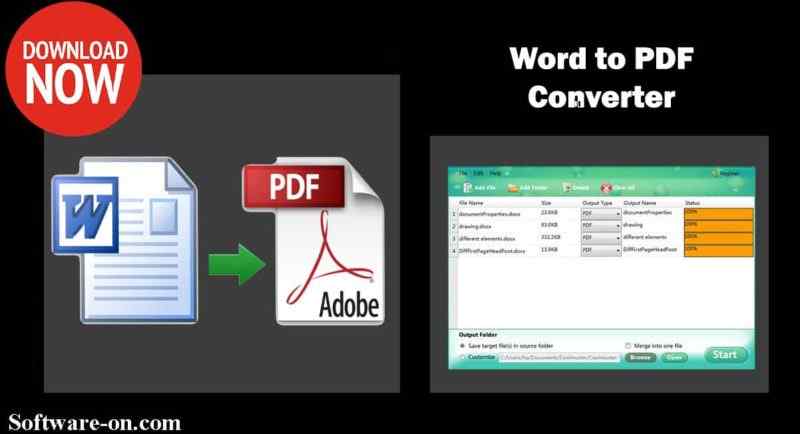 Coolmuster Word to PDF Converter 2.1.7 that converts Microsoft Word to a PDF file (DOC to PDF) Download for free from the link we share below, also tutorial Convert using Microsoft Word (Microsoft Office guide.
Microsoft Word is a good format for editing, copying, and printing, but it is not an ideal format for management and sharing.
Note

:

software-on.com articles

are based on extensive research and practical testing if possible. For more information, see here: .
So here we would like to recommend free download this Word to PDF Converter for Mac and Windows. Share a Microsoft Word document with others, But you do not want to change formatting and layout.
It's better to save Word document as PDF format because PDF is a popular file format that can preserve fonts, charts, and other display effects as it does on any system operation and PDF reader. To save a Word document to a PDF, you need a Word converter to PDF tools.
Word to PDF Converter (Word to PDF Converter for Mac free download), which helps you convert Word documents to PDF in just 3 steps. After a few clicks, you can successfully convert Word documents to PDF format.
We don't recommend using online Word to PDF converter tools because files and data will not be safe, so using Offline converter tools on your device will be safer.
How to convert Word to PDF?
You have two options to Convert Word to PDF Offline (don't recommend using online Word to PDF converter ) either using a special program tool ( Cool muster Word to PDF Converter ) you will find it below in this article or using Microsoft Office and this is what we will explain next:
STEP 1: How to convert a Word file to PDF using Microsoft Word?
The normal way to reformat a Word file is to use Microsoft Word itself. All the tools you need are built into the program, and the process is simple:
open the document you want to convert. Then, select the File tab at the top of the menu bar, and from the options that appear, click Save As.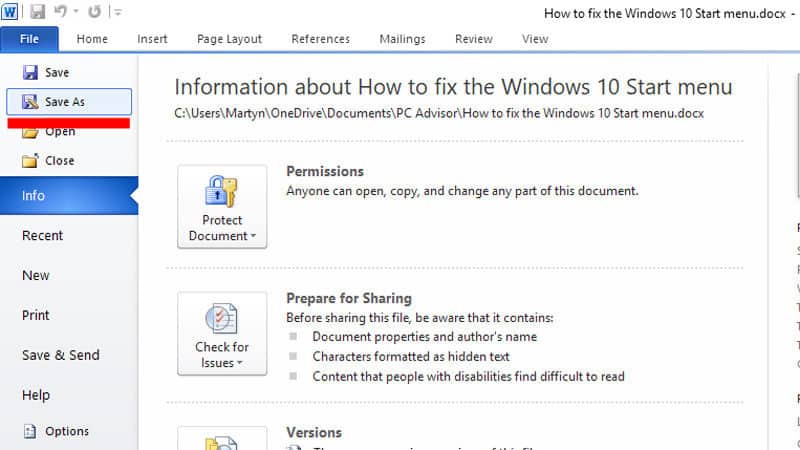 Explorer windows will open, to name the file and choose where to save it. Below the file name, you'll see the field labeled "Save as type": where a Word document (* .docx)
Click the arrow pointing down and a drop-down menu will open. About halfway is a PDF option, which you must select.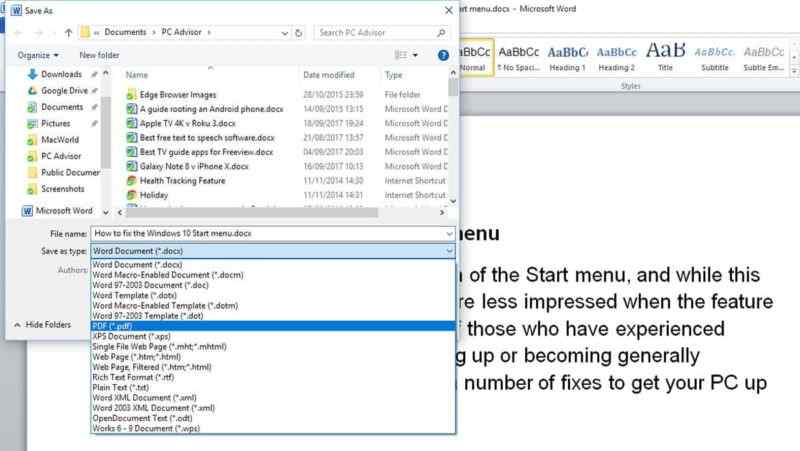 Change the file name if you want, although it will obviously be different from the original docx because it will contain a .pdf suffix after the file name.
When you are satisfied with all the settings and options, click the "Save" button.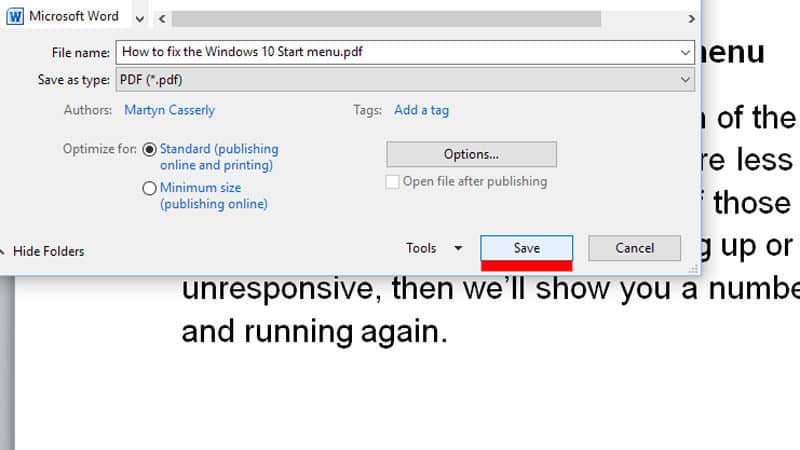 You will now have a PDF version of your document file that you can share with friends and colleagues, no matter which device or platform they use (THIS PDF to word converter for mac too ).
STEP 2: How to convert a Word file to PDF using a special program tool?
Using this tool is easier and more simple.
Turn on the converter and import Word documents
Output settings (output location)
Start converting Just press the "Start" button to switch on your computer. After a few seconds when the conversion is complete, you can click the Open button to check the PDF output
Coolmuster Word to PDF Converter Supports:
Windows 10/ Windows 8.1/ Windows 7/ Windows Vista / Windows XP/ Windows 2003/Windows 2000 / Mac OS.
LINKS:
You should know that in this era, official programs (free and paid) and open source software is the only safest solution. Anything else may cost you more than the money you think you're saving.

Therefore,check our list below for the best alternatives, which is safe and truly free of charge:

1-

2-

3-

4-

5-

6-