Tech
KMSAuto Lite Review: Is It Worth Downloading & Trying?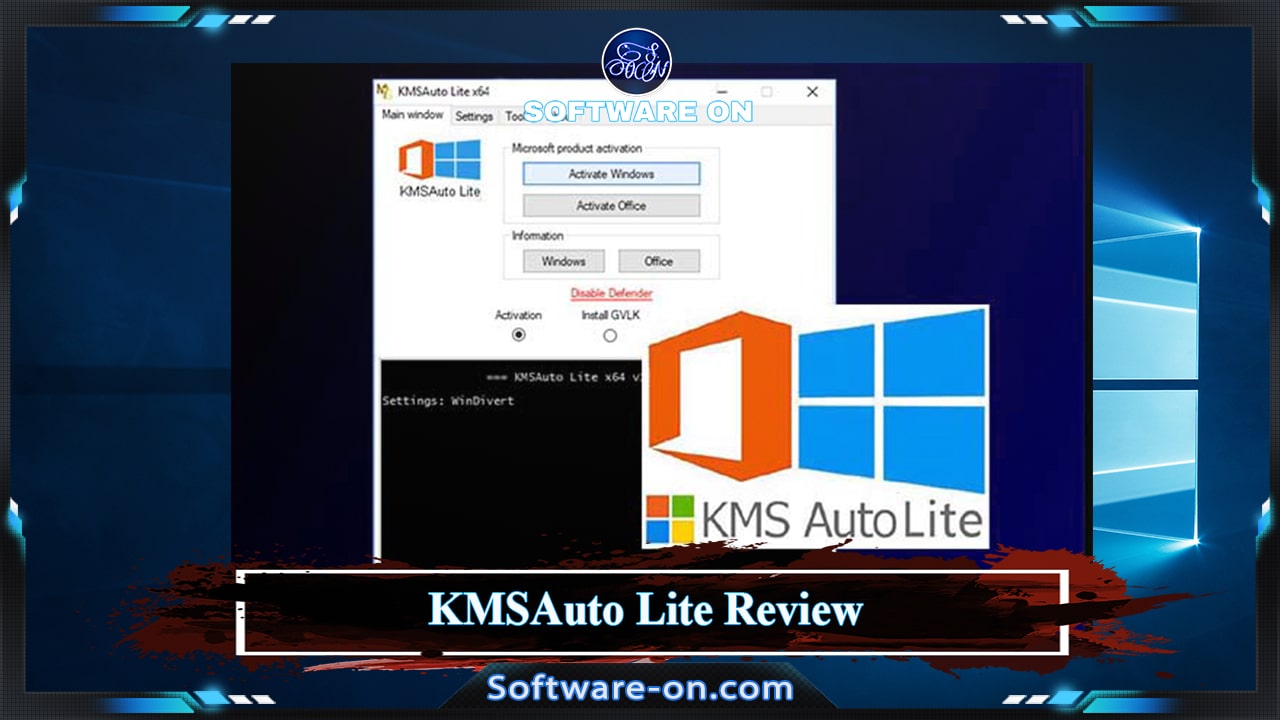 KMSAuto Lite Tool considers as one of the solutions used to activate Windows 10 and Office 2020. In this post, we share everything, which includes all the information you need to get full knowledge about this activation tool.
In short: KMSAuto lite Activation Tool, which is a Windows and Office Activator that conceder as a one-click KMS offline activator that Can Active operating systems like Windows and Office. However, it's not safe to use such a tool, as you many get hack at any time because of using tools like KMSAuto, so if you cant offer the price of windows and Microsoft office then there are so many free open source alternatives you can try and use for free.
Note

:

software-on.com articles

are based on extensive research and practical testing if possible. For more information, see here: .
What is KMS Autolite?
KMS Auto lite is a freeware one-click offline activation tool for the latest edition of Microsoft Windows and Office that developed by Ratiborus and Evgeny972 from Russia.
KMSAuto Lite Review:
There are different ways to get Windows 10 or Microsoft Office to fully experience it before you pay the money and buy it. You can either search for keys online or download an application that allows free activation for your experiment.
Searching for keys requires a lot of effort because most sites that claim to provide you with the right keys are fake.
For this reason, KMSAuto Lite Portable Activator is one of the most popular lite applications to activate Windows Anywhere to give you the full opportunity to try your favorite operating system.
KMSAuto Lite Portable Activator By Ratiborus: It's like a Windows 10 loader that switches provide access to the installation GVLK keys and configures the task scheduler that activates your Windows copy in seconds, and Active Microsoft office Permanently.
Is KMSAuto Lite Worth?
No, since there are so many free open source alternatives you can try and use it for free. So if users cant offer the price of windows and Microsoft office then there is no problem as their many option to replace Windows 10 and Microsoft Office.
Is KMSAuto Lite Safe?
NO, KMSAuto Lite may seem safe to many as an activation solution for Office and Windows. However, it is an unofficial tool and actually not trusted, as activating it in an unofficial way may harm the safety of its users and in many cases, it may lead to hack users' data and work.
be aware we are not recommended using or downloading any activation tool or unofficial tools or software including KMSAuto Lite, we provide all the knowledge and information for evryone and you have to decide and take responsibility by yourself.
So make sure, if Office or Windows satisfies you then buy them from the official website.
Correspondingly, If you like Office 2020 or Windows very much and cannot replace them, there is no other safe way other than purchasing it from the official website.
Download Link & Info:
This post will be updated soon:

Check our list below for the best alternatives, which is safe and truly free of charge:

1-

2-

3-

4-

5-

6-

7- (coming soon)