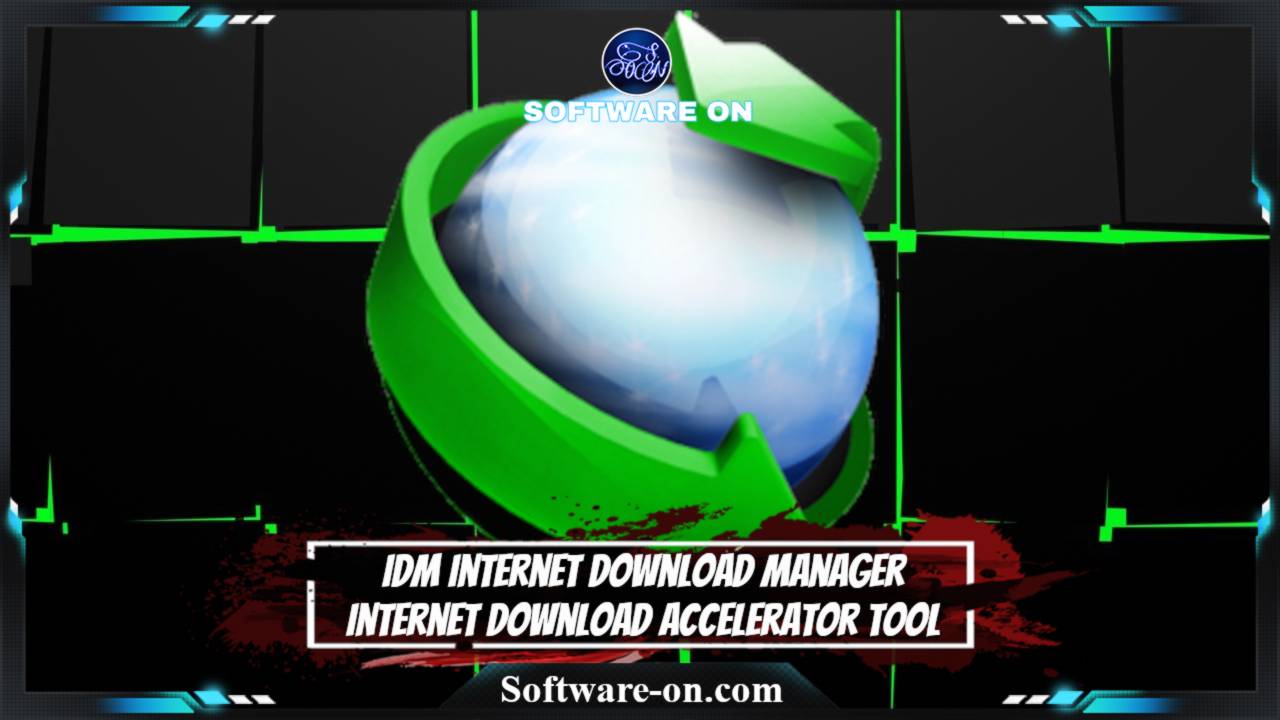 IDM Internet Download Manager: the Most popular download accelerator software on Windows OS. Therefore, users can download any kind of files on the internet at high speed.
In short, Internet Download Manager (known as IDM) designed as a file download accelerator for only Microsoft Windows operating system including extensions the can work with many browsers. In addition, it can manage, schedule, recovery, resume, restore downloads. It's an easy download manager software. However, it's not free and comes with only a 30-day trial. Furthermore, it's dangerous to use a free serial number keygen, activator, or crack Internet Download Manager, which may lead to hacking a user's system. Instead, there are many free alternatives that the user can use if you can buy IDM.
Note

:

software-on.com articles

are based on extensive research and practical testing if possible. For more information, see here: .
What is IDM?
IDM is known as Internet Download Manager, which is a shareware computer software that can increase and accelerator internet download speed by multi times. In addition, it can also recovery, resume, and schedule downloads.
Not only, but also this internet download accelerator tool will let you download everything including that ability to save any videos to your computer from youtube or from any other website. Since this software is mostly used to download video clips.
Besides, IDM can help you in many other ways. To illustrate, this download manager has many functional without any limitations.
As it has the ability to resume, restart, recover interrupted and broken downloads that are facing problems, which might occur any time during the download. Moreover, these problems can be summarized as connections lost, network errors, computer shutdowns, or power outages.
IDM extensions are also included. Therefore, this internet download accelerator offers integration the can work with browsers such as Chrome, Opera, UC browser, Microsoft Internet Explorer, Netscape, MSN Explorer, AOL, Mozilla Firefox, Mozilla Firebird, Avant Browser, MyIE2, and all other popular browsers.
IDM does not slow the download speed. Instead, it can fix the connection of the download, which give users the ability to use the max speed of their internet.
This download manager has a very simple user interface, with make IDM a friendly software and easy to use for beginners. Furthermore, It has a smart download accelerator that features intelligent dynamic file segmentation and safe downloading technology to accelerate downloads.
IDM Internet Download Manager can work and achieve the best acceleration performance on windows 10. However, it comes with a 30-day trial.
Is it Worth Using Free Serial Number keygen Or Activator Crack On IDM Internet Download Manager?
There are many free cracked and activated versions of IDM Internet Download Manager that provide all features without any limitations for free.
However, be aware IDM is one of the most popular that was cracked and activated in many illegal ways and in large amounts. As all of them are unsafe to use.
Cracked IDM is dangerous, as these activatetions of Internet Download Manager are attempting to hack users' devices, steal information and data, and even encrypt or control devices.
The cracked versions of Internet Download Manager may break the protection of your computer. To clarify, these can control all the functions of the device even if you have an antivirus. It can include recording what you do without your knowledge, for example using the camera attached to the device.
So it's not worth it, and don't use any free activation, keygen, or crack tools to activate Internet Download Manager.
Free IDM Alternatives:
Instead, there are many free alternatives to IDM Internet Download Manager such as JDownloader, EagleGet, FDM, FlashGet, Ninja, Turbo, DownThemAll, Xtreme, and aria2.
In addition, this list may change during the time after we review each one on them.
Internet Download Manager Features:
Support FTP and HTTP Protocol.
MP3 audio and MPEG video content processing.
Multilingual support.
Resume and schedule downloads, Resume capability.
Download Error Recovery.
Proxy Server Support.
YouTube grabber.
Built-in Scheduler.
IDM includes web site spider and grabber.
Drag and Drop feature.
Automatic Antivirus checking.
Advanced Browser Integration.
IDM supports main authentication protocols: Customizable Interface.
Download Categories and Download limits.
Supported All popular browsers and applications.
Easy downloading with one click.
Simple installation wizard.
Download link: IDM Official