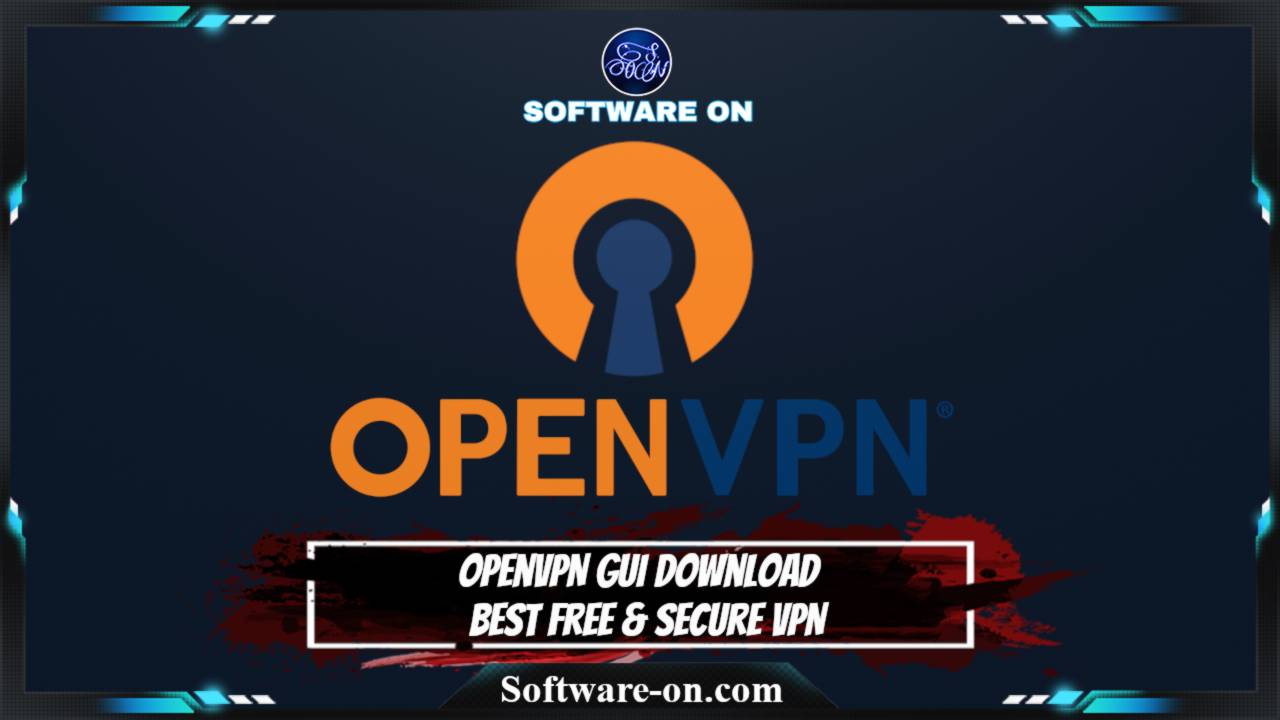 OpenVPN GUI Client Download: the free open-source VPN software for Windows operating system. Besides, the free config VPN Server files ".ovpn" are available to download.
In short, OpenVPN the open-source VPN software that allows a secure online point-to-point connection, which is completely free. Furthermore, it is a secure virtual private network since it is open-source, which supported by a worldwide community. However, the OpenVPN configuration file should be downloaded from a reliable source.
Note

:

software-on.com articles

are based on extensive research and practical testing if possible. For more information, see here: .
What Is OpenVPN GUI?
OpenVPN GUI is a freeware open-source VPN software that can make use of virtual private network techniques to create secure online site-to-site or point-to-point connections, which is available on Windows 7 / 8 / 10.
It's only visible as an icon in the notification area in the taskbar from which users can start, stop, and config VPN settings, view logs, and others.
Users can enjoy the free secure network due to the OpenSSL library, which is completely unowned and almost unaffected by for-profit tech companies.
In fact, the mean reason why Open VPN is safe and secure is that because it is an open-source encryption protocol supported by a worldwide community.
Since it's open-source software, the code modification and development are supported and visible to everyone. Accordingly, if any errors or bugs occurred in the Open VPN, it will be fixed quickly and efficiently.
Regular users can use it like any virtual private network program on the internet. However, it needs some additional configuration to make a successful VPN connection.
So to start a virtual private network connection, the user needs to download and add an OpenVPN configuration file with a ".ovpn" extension.
What Is OpenVPN config File [.ovpn]?
The ". ovpn" file extension is an open-source OpenVPN configuration file format that was developed by Telethra. It allows users to manage and connect to their virtual private networks.
The configuration file can be edited and created by any text editor such as "notepad.exe".
However, the regular user doesn't need to edit or modify these files as these files can be download from VPN providers easily.
OpenVPN GUI Features:
It's an Open-source software.
Has a full DNS leak protection (for both IPv4 and IPv6).
Has a full IPv6 routing.
Suport a WebRTC protection.
Can be used with any open virtual private network service.
How To Use OpenVPN GUI?
The steps below show how to connect to VPN connection servers by using the Open VPN GUI client and also show how to install the configuration file ".ovpn" to get a successful connection:
Download and Install the client from the official website
Download the configuration file [VPN connection servers] from reliable sources.
Place the downloaded file into the "config" folder located inside the software mean folder, which usually "C:\Program Files\OpenVPN\config\". Instead, use the "Import file" function in the settings to place the ".ovpn" configuration file.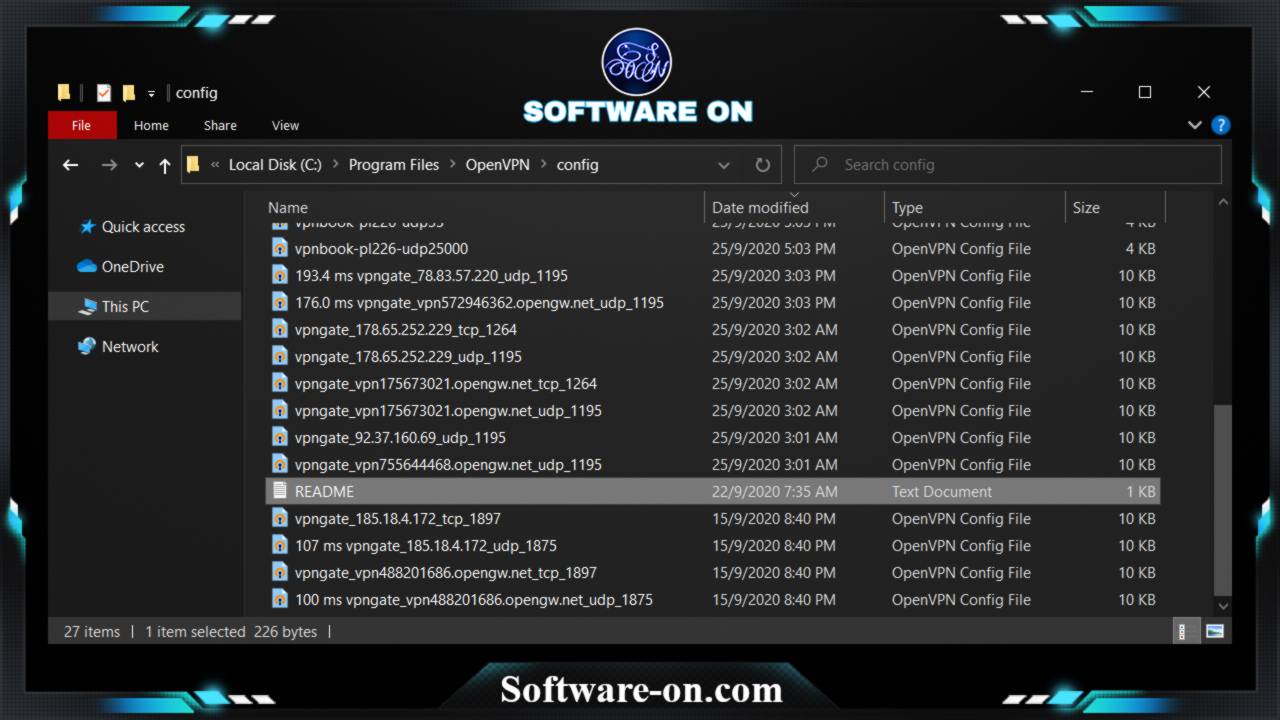 Connect to the network you selected.
Enjoy the free virtual private network connection.
You can find all the required download links of OpenVPN GUI and the Config file are available below, as the reliability of the virtual private network services providers has been tested by us.
Download Links: Open VPN GUI & Configuration Servers
Open VPN GUI Offfcal:
Config Files VPN Servers List: